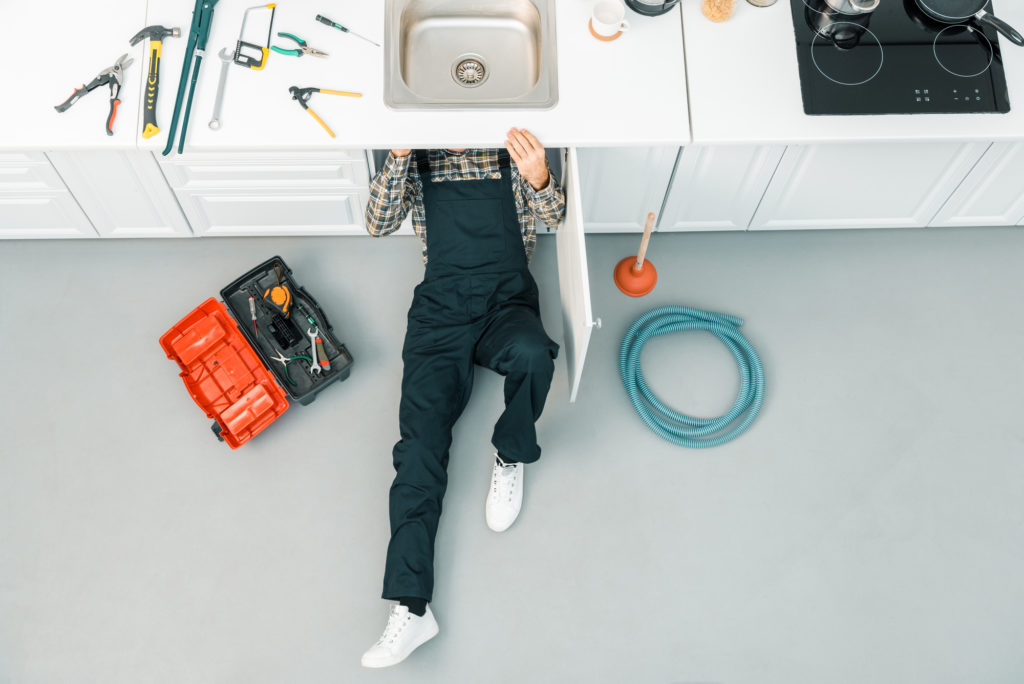 It's a common assumption that kitchen renovations in Sydney are done by plumbers. But there are a number of trades required for the complete overhaul of a kitchen. Plumbing is only a small but necessary part of a kitchen renovation. If you're looking for a way to update your kitchen, but are not in a position to renovate, here are 3 easy DIY kitchen renovations you can do. They will make a world of difference to your space.
Replace the plug in your sink waste
Is your existing basket drain plug and waste looking a little worse for wear? You can replace the basket plug for little cost by heading to your local hardware store and purchasing a new plug. Be sure to take the old basket plug with you to get the right size.
If you aren't able to source a correct plug size, a plumber can be called to replace the whole plug and waste. It can instantly update the kitchen sink for very little cost.
Change cabinet handles
Cabinet handles can show their age in a kitchen. If you want to spruce up your cabinetry without replacing the doors or painting them, just change over the handles. Handles can be sourced from your local hardware store or even online. It's a temporary upgrade which buys you time until a full renovation can be completed.
Install open shelving
Have a spare wall and need some extra storage space? Open shelves are the perfect addition to a kitchen. Floating shelves and their fixings are available at most hardware and home decorating stores.
Open shelves allow for extra storage space so you can have more of your wares on display. It's also the ideal spot for a hanging plant or two, which can really lift the kitchen.
These easy DIY kitchen renovations are the ideal project to complete in a day or over a weekend. You will love the results every time you walk into the kitchen.
Looking for EASY kitchen upgrades your plumber can do in one call out?
There are minor kitchen upgrades a plumber can do for you in one call out. It's important for a plumber to conduct these simple installations to prevent an unexpected plumbing emergency if the water hoses or waste aren't connected correctly. Some easy kitchen upgrades include:
Installing a filtered water tap
Replacing the existing kitchen tapware with new
Installing a dishwasher
Removing a smelly sink waste disposal
Adding a water point to connect an ice water fridge dispenser
For all your Sydney kitchen renovation needs, contact Gladesville Plumbing. The team are ready to come out and assist so you can have the kitchen of your dreams.