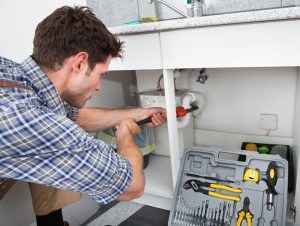 If you're after a plumber in Chatswood, look no further than Gladesville Plumbing. Chatswood is one of the many suburbs we service in Sydney's North.
The suburb of Chatswood is known for its Victorian style houses, Californian bungalows and apartment blocks that have been refurbished. Chatswood is a suburb that can offer a range of property styles for various budgets. Many of the older period homes have been renovated, which makes this area very enticing for those wanting a home that feels new, but isn't too far from the city centre.
Gladesville Plumbing are the best plumbers in Chatswood as we know the area well and are experienced in fixing many of the plumbing issues you're likely to come across in this suburb. Here are some of the Chatswood plumbing issues you should be aware of.
No overflow relief gully
Any houses built pre 1990, will not have an overflow relief gully (ORG), which is a mandatory drain fitting that should be installed on the sewer line leading into the house. The reason every house should have an ORG is to prevent a street sewer back up overflowing into your home. An ORG must be installed on houses that have been renovated to ensure the plumbing is brought into compliance. If your house hasn't been renovated since the 1990s, check outside your home for a grated drain, this will be your ORG. If you can't find one, call Gladesville Plumbing to investigate for you and give you a free quote to install one. No house should be without an ORG. It's a nasty mess to clean up if your house DOESN'T have one.
Gal water pipes
The Victorian and Bungalow style houses often have their water lines run in galvanised steel. This pipe starts to build sediment inside the orifice, which can cause low water pressure. The best way to fix this issue is to rerun the water lines in copper. This can be a fairly expensive exercise, so a quote will often be sought for this work. Often, the pipes are replaced when the house is renovated, so if you do own an older style home, allow for the work to be done when renovating. Walls will be down and it will be easier for the plumber to run the pipework.
Illegal plumbing issues
With the popularity of renovating vintage homes in Chatswood, many people love to 'DIY' and don't engage licensed tradies to conduct their building projects. Water leaks, siphonage and incorrect water proofing are some of the plumbing issues that can occur when a DIY renovation has taken place. Usually a plumber is called when moisture is found in the bathroom. But sometimes, it may not be caused from a water pipe. If the bathroom floor hasn't been waterproofed properly, the bathroom will need to be ripped out and started again from scratch. To avoid this inconvenience, always use licensed tradies when renovating, and if you buy a new house in Chatswood, ask for the compliance certificates to ensure the wet areas of the house have been installed to Australian Standards. If the certificates can't be produced, consider whether the house is worthy of your investment.
If you're looking for an experienced plumber for the Chatswood area, why not give Gladesville Plumbing a call? Our knowledge of the area gives us an advantage in knowing what to expect and how we can solve the issue.
Need help and advice from a quality plumber in Chatswood? Call Gladesville Plumbing today!