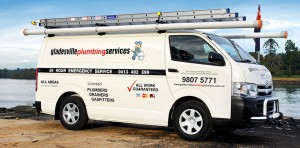 It's not often that a plumbing company will offer both a residential and commercial plumbing service. But at Gladesville Plumbing, we believe in offering services that can be tailored to both niches. Commercial and residential plumbing jobs require distinct levels of skill and knowledge.
And that's just one of the many reasons why they call us the best commercial plumber in Sydney. Don't take our word for it. Read our testimonials to find out more!
Experience you can trust
At Gladesville Plumbing, we're known for our experience. It's this experience that building managers and strata managers in Sydney's northern suburbs are able to trust. We know there is no time for late tradies or expensive call outs. We value loyalty and offer packages to ensure a continuous business relationship. This helps the building managers, as they know who to call the moment a plumbing issue arises. This is also great for us, as we get to work on your buildings and we know exactly what we're in for before we arrive onsite.
We don't outsource
What makes Gladesville Plumbing stand out amongst other commercial plumbing firms is that we don't outsource our work. It's common practice for commercial plumbers to outsource, especially if the need plumbers to work outside of normal working hours. With Gladesville, there will be no outsourcing. All plumbing work is kept in house, and conducted by our own trained team.
Quality response times and workmanship
A building manager's worse nightmare is scheduling a commercial plumber to arrive onsite, and finding they have been stood up. Commercial plumbing jobs differ from residential jobs, as often there are multiple stakeholders, like tenants or transport services, that need to be aware of the visit. Permits and visitor passes may need to be organised prior to the plumber arriving onsite. When a tradie skips their appointment, a large number of people are inconvenienced. At Gladesville Plumbing, the team prides itself on being reliable and arriving at the time that is organised.
Affordable pricing
Typically, a building will have more plumbing needs than a residential house. Due to these regular call outs, it makes sense to offer affordable pricing packages for buildings. Gladesville Plumbing offers ongoing maintenance programs and a same-day priority service as part of commercial services deals.
If you're looking for a commercial plumber in Sydney that offers affordable pricing and will arrive when they say they will, call the team at Gladesville Plumbing. We'd love to discuss how we can tailor a maintenance program to suit your circumstances and budget.
Need further advice about a commercial plumber in Sydney? Contact the team at Gladesville Plumbing today!