Prolong the life of your appliances, maximise water heater efficiency and prevent plumbing
disasters with these easy plumbing maintenance hints and tips from Sydney's trusted maintenance plumber – Joe!
Gladesville Plumbing provides residential and commercial maintenance plumbing services in North Sydney, Sydney CBD, and Sydney's West. Need a plumbing maintenance service?
How to get the most out of your hot water system
Pull down/pull out kitchen taps with hoses
Pull out taps (also known as pull down taps, flexitaps, kitchen flexible water hoses, mixer taps with hoses, kitchen pull out taps) are the go-to these days for Sydney renovations. They're just so handy. A kitchen mixer tap that allows you to pull out a hose and direct the water where you need it to go – who wouldn't want one? But remember, pull out taps need maintenance.
In fact, flexitaps are a disaster waiting to happen if not properly maintained. Because of the way these taps are installed, and the wear and tear on the materials, the hoses are notorious for bursting and flooding homes. It's so common that plumbers are urging Sydney residents to avoid installing a pull out tap in their kitchen. But… they're just so handy!
To avoid total disaster, these need replacement every 3 – 5 years (or sooner, depending on the manufacturer). Luckily, replacing the rubber hose is a relatively simple and affordable job, and one that could prevent hundreds of thousands of dollars in potential damage.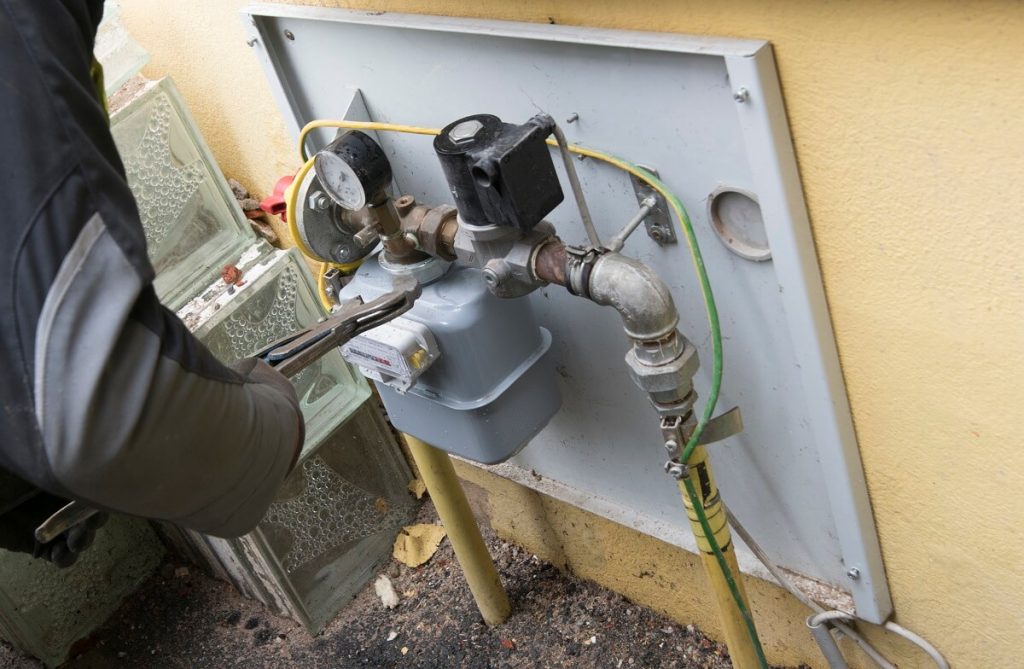 Our plumbing maintenance service includes checking for wear and tear on your gas supply system.
A gas leak smells of rotten eggs.
If your gas meter dials are turning whilst there is no gas in use, then you may have a leak.
A gas leak doesn't just pose a fire risk, gas leaks in your house can make your family seriously ill. This is an urgent matter.
Don't ignore these potentially dangerous signs and don't wait until it happens. Call your local Northern Sydney plumbing and gas fitting experts right here at Gladesville Plumbing Services.
As per manufactures guidelines, all stainless steel, rubber flexible pipe connections need to be replaced every 5 to 10 years. Some manufacturers recommend replacement of rubber components every 3 years. If you do not maintain your plumbing system, you don't just risk a flooding disaster, but your insurance company may reject your claim.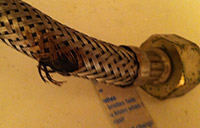 These degradable parts are found on basins, toilet cisterns, mixer taps, washing machines, dishwashers, hot water systems, bidets, drinking water systems, gas cook tops, gas ovens, upright gas stoves, and gas room heaters.
Our maintenance plumbing service includes checking and replacing degrading seals and flexible rubber piping. Call us today for an obligation free inspection to prevent a flood or a gas explosion.
More Plumbing Tips from our Blog
Gladesville Plumbing Services provide the highest quality information for Sydney residents. All our blogs are written especially for Sydney residents, tackling the challenges of our unique, beautiful city. With many properties with old plumbing that's seen more decades than your grandparents, there are a lot of challenges for plumbers in Sydney. We've seen them all. After decades' working in the Sydney CBD, northern Sydney suburbs and Western Sydney, we know just about everything that can and does go wrong in your pipes! We're here 24/7 when you need us.