5 Reasons Not All Sydney Plumbing Services Are Created Equal
All of us can reflect on one good teacher we loved during our education. It could have been their kind nature, or the way they handled the class, or maybe it was the way they could turn a boring subject into something interesting. Not all teachers are good teachers and the same can be said about plumbers. Not all plumbers are as good as each other.
While there may be many plumbing companies to choose from in your local area, not all Sydney plumbing services are created equal. Here are 5 reasons why Gladesville Plumbing is different to many of the plumbing firms in Sydney.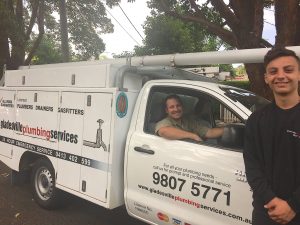 1.We offer free quotes
Quoting is a necessary part of business. Without it, a business cannot survive. There are many plumbing services that will charge for a quote, and will then remove their quote fee once they have won the job. Gladesville Plumbing will always offer new and existing clients free quotes. It's just one of the ways we put the customer's needs first.
2. Our quotes are accurate with no hidden surprises
It's important for quotes to state exactly what is included and what hasn't been allowed for. This helps customers understand that they are liable for further costs if problems arise. Our quotes are presented with no inflation and no hidden surprises. Any questions regarding your quote can be happily answered by one of our friendly team members.
3. We offer a 24 hour emergency Sydney plumber service
Not all Sydney plumbing services offer a 24 hour emergency service. The unexpected water leak or blocked sewer can happen at the most inconvenient time! Gladesville Plumbing understands this and offers a comprehensive service, without exorbitant out of hour fees. It can be incredibly stressful to find an emergency plumber outside of working hours. Put Gladesville Plumbing in your speed dial so you never have to worry about who to call again.
4. We show up when we say we will, and tell you what we're doing
It's a common perception that plumbers won't show up on time, but at Gladesville Plumbing, we understand your time is valuable. Our team will advise you on approximate times of our arrival. If we're late, we will ring you. We pride ourselves on our open communication and are happy to explain what needs to happen to fix your plumbing issues – and how long it's likely to take.
5. Our team is experienced and skilled in all areas of plumbing
Our plumbers are experienced in many areas of plumbing including:
Sewer
Water
Stormwater
Gas renews
Hot water systems
Rainwater tanks
Roof repairs
Hydronic heating
Pumps
If you have an unusual plumbing problem, give us a call. If we aren't able to help you, we will know someone who will!
Don't trust any old Sydney plumbing services – choose one that's ready when you need them, and truly on your side! For all your plumbing needs in Sydney, contact Gladesville Plumbing Services.