Need A Plumber In Eastwood? Here Is Why You Should Choose Us!
Eastwood is a popular Sydney residential suburb. Families love the easy access to local shopping centres and sought-after schools. Young couples take advantage of the fast train run to the CBD. This varied demographic enjoys a mix of brick homes, villas and apartments, both newly built and renovated. As experienced local plumbers in this area, we understand the needs of Eastwood residents – we've seen it all when it comes to plumbing concerns in this area.
Here are a few of the regular issues that seem to crop up in Eastwood. Luckily, most of these are easily resolved with the right plumber on hand!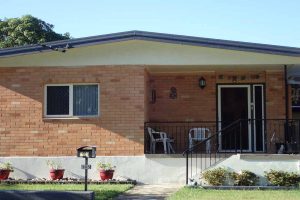 Blocked drains
Blocked drains can be a common plumbing problem in Eastwood, particularly in older homes with leafy gardens that undergo renovation. The existing sewer pipes from the house to the council sewer are rarely upgraded during a renovation. Due to this, they can be subject to damage over time. The accumulation of matter (effluent, paper and other items flushed down the sewer lines) will usually require a hydro jet to unblock.
Tree roots can also be a major cause of blocked drains. Cracks in the sewer line allow for tree roots to penetrate the sewer. Gladesville Plumbing can give a quote on the replacement of a damaged pipes to prevent more blockages caused from tree roots.
Blocked toilet
Blocked toilets are one of the main call outs for our plumbers in Eastwood. A blocked toilet can be caused by a soft blockage (when paper gets caught around the pan bend or further down the sewer line), or from incorrect items being flushed down the toilet. In this area with plenty of young families, it's not uncommon to find toys flushed down the toilet. Gladesville Plumbing are experienced in unblocking toilets for families in Eastwood!
Burst flex hoses
Many of the existing houses in Eastwood have had an ensuite added. If bathroom renovations have been done in the last ten years, most of the taps and the toilet cisterns would have been installed with chrome flexible hoses. These hoses are known to burst due to age. It's important for residents to check their flex hoses regularly to see if the chrome has started to unravel or if there are any rust spots. A flood stop valve should be installed on all flexible hoses to prevent water damage caused from a burst hose.
Gladesville Plumbing have been servicing the plumbing needs of Eastwood residents for many years. Our experience and knowledge of housing styles in the local area makes our service superior. Need a plumber in Eastwood? You need Gladesville Plumbing.
If you need a plumber who understands Eastwood housing styles, contact the team at Gladesville Plumbing today.