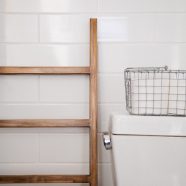 Toilets can leak from several different points, including the cistern and the base. It's important to check for leaks both in and around the toilet to ensure your toilet runs efficiently. A leaking toilet can not only cause damage to your house, it can also jack up the water bill. Here are some of the reasons you may have a leaking toilet and what your plumber may do to fix it.
Leaking toilet cistern
A leaking toilet cistern occurs when the cistern releases water into the toilet pan because the inlet valve no longer functions and may need to be replaced. Your plumber will need to look inside the cistern and determine what type of inlet valve is needed and replace the inner rubber washer. In some brands of toilets, the inlet valve may need to be ordered in. It may be cheaper to replace the toilet cistern. Your plumber will give you the best options so your toilet can function again without constantly filling the cistern.
Leaking flush pipe seal
The pipe connecting the cistern to the toilet can leak if the rubber has perished due to age. The flush pipe seal can be easily replaced with another rubber seal. The plumber will need to remove the flush pipe to replace the seal and reinstall as needed.
Leaking pan collar
If water or sewerage starts to seep from the waste pipe, where the toilet pan connects into the wall or floor, the pan collar rubber needs to be replaced. The age of the toilet suite and how easily the pan can be removed from the collar will determine whether the plumber seals the pan collar with an epoxy sealant or replaces the rubber collar with a new one. Sometimes older toilet pans may break during removal. This is the risk the plumber will consider when providing a solution for this type of toilet leak.
Leaking thread or water hose
Sometimes a toilet may leak where the water connects to the toilet cistern on the thread. If it's a pipe connection, the nut and bolt may need to be replaced. If it's a flexi hose, the hose may need to be replaced. Both of these replacements must be done by a licensed plumber.
A leaking toilet can be an inconvenient plumbing issue, but Gladesville Plumbing can assist to fix any of your leaking toilet woes. Just give the team a call on 02 9817 4777. Our experienced plumbers would be happy to assist you.
Need help or advice with a leaking toilet? Contact the experts at Gladesville Plumbing.