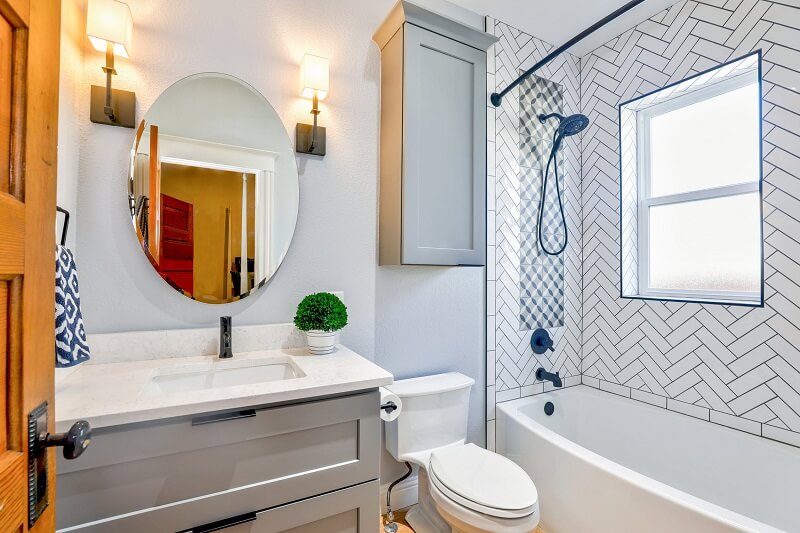 How Hard is it to Move a Toilet?
Changing a bathroom layout can be a great way to maximise space and improve room flow. But how hard is it to move a toilet into an adjacent room or to a different spot altogether? 
A toilet installation requires a 100mm sewer connection and a separate water service. The type of toilet you wish to install and the site location will determine if the toilet can be relocated.  
What to consider when designing your new bathroom
Keeping the fixtures installed in the same location will keep bathroom renovation costs down as the waste and water are in the right locations for the fixture upgrades.  
But if a complete uphaul is needed as pipes need to be replaced, spending money on getting the configuration right may be well worth the investment. This can also make moving the toilet easier as the drainage and water services can be installed to the new location.  
The cost can be extensive as there may be concrete saw-cutting needed for the new drainage installation, or core holes through flooring if the bathroom is located on a higher level.  
A licensed plumber can advise on what can and can't be done with the bathroom drainage. It's important to consider fall and also location of vents to ensure your bathroom design is compliant to local and national plumbing standards.  
Moving a toilet only
Moving a toilet from one room to another may be more difficult and expensive as again, the waste and water services need to be installed to the new location. Connecting to existing drainage may not be possible if the sewer is connected underground. However, if the sewer stack is installed on the external wall of a double storey home, a separate waste connection for the toilet may be possible.   
Consider a p trap toilet as this will allow the waste connection through a wall.  
For higher levels, it's also possible to connect to pipework under the floor via the ceiling cavity on the floor below, providing the plumbing is accessible.  
Moving a toilet a few inches
It is possible to move a toilet a few inches using an offset pan connector. It's not always recommended in some installations as this can cause blockages in the future due to the offset. But your plumber can certainly explore all options for you with a site visit.  
The difficulty of moving a toilet will really depend on the location of the waste and water services; whether the toilet is to be installed on the ground floor or an upper level and the type of toilet to have installed.  The best way to find out how hard it is to move a toilet is to book an inspection and quote from Joe at Gladesville Plumbing.
Contact
the Gladesville Plumbing team for a free quote today.