What is not to love about the popular Acrylic Bathtub?
Acrylic bathtubs are a popular choice in bathroom renovations. What's not to love when it's an affordable fixture ensuring you keep within budget while having the bath of your dreams? They are a renovator's delight as they modernise a bathroom without hitting the back pocket too hard.  
But your chosen bathtub material can have its downfalls. Like any material, there will always be negative and positive points. Let's delve into the debate on the pros and cons of an acrylic bathtub.  
What is an Acrylic Bathtub made from?
The answer is in the name – acrylic bathtubs are made from layers of acrylic which some would describe as a 'plastic' bath. The hollow nature of the bath can make one reconsider this bath. But it's a durable tub as the vacuum-formed sheets of acrylic and fibreglass not only give it its form but also make it an ideal bath for high traffic use in a wet area.   
One of the benefits of acrylic bathtubs is they are easy to mould into a variety of shapes and sizes. If you're tight for space, there will be an acrylic bath to suit.  
Pros of an Acrylic Bathtub
There is a reason why this bathtub material choice is a favourite. Here are the pros for installing an acrylic bath.  
More affordable than ceramic and stone baths

 

Durable

 

Keeps hot water maintained – retains heat

 

Lightweight

 

Easy to clean

 

Available in a range of sizes and shapes

 

Resistant to cracks and chips

 

Repairable if scratched

 
Cons of an Acrylic Bathtub
Acrylic baths do have their pain points. 
Prone to discolouration and stains

 

Easily scratched 

 

Can accumulate with bath toy smudge marks (removable with some bi-carb soda mixed with dishwashing soap and some elbow grease)

 

Feels hollow

 

Unable to recoat with enamel if damaged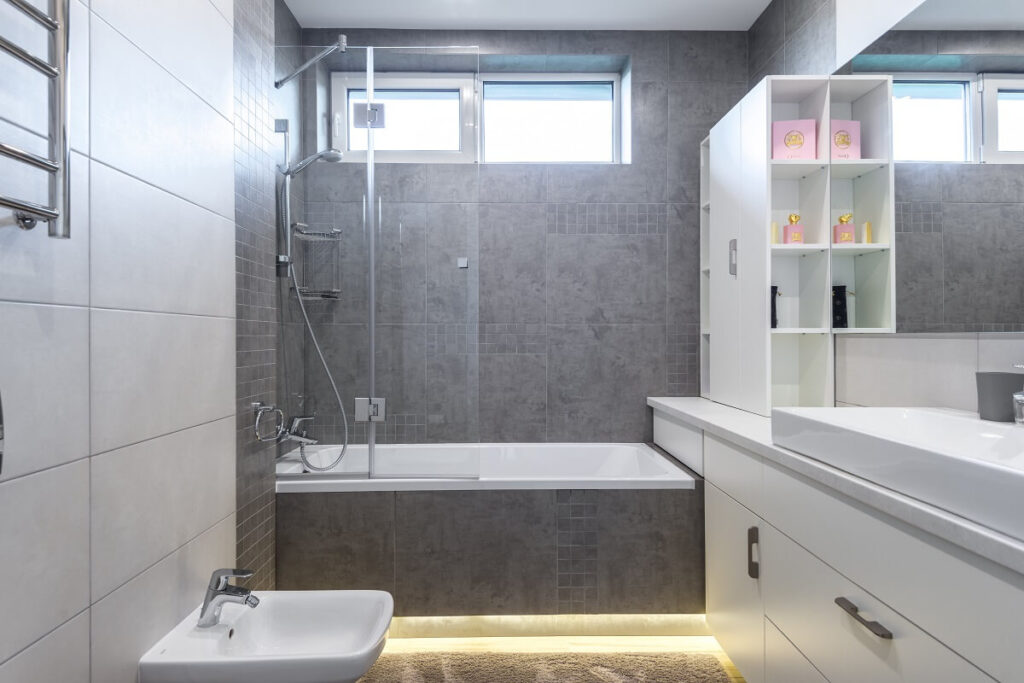 Warnings and Considerations
The pros certainly outweigh the cons for choosing an acrylic bathtub. To know if this bathtub material choice is the right one for you, here are some points to consider.  
If you're on a tight budget, an acrylic bath is the way to go due to its cost.

 

Are you installing a bath for the sake of installing a bath for resell value? Go acrylic. Stone baths don't increase the overall value of your home, but usability of the bathroom will. 

 

Installing a bath on a higher level? Opt for an acrylic bathtub due to its weight. 

 

Combining a bath and shower together to save space? Acrylic is popular for this style. 

 

Wish to re-enamel the bath to give it new life in the future? An acrylic bath is not your best option here. Opt for a steel bath. 

 
Decided an acrylic bath is right for you? You need a plumber to install it!
Give

Gladesville Plumbing
a call.