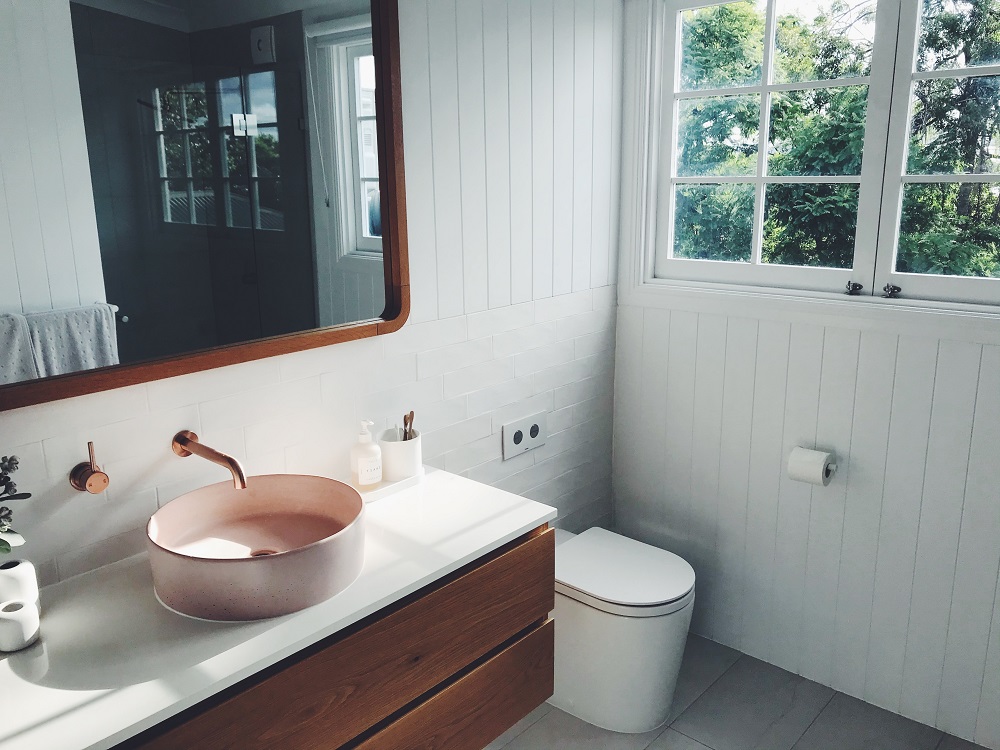 If the kitchen is the heart of the home, then the bathroom surely must not be far behind. It's a true hub – a place for relaxing showers and baths, arguments over brushing children's teeth, getting ready for a night out with friends. Bathroom renovations can make or break a property when it comes to liveability or resale value.
Trends come and go but what you need to ensure is that the space you are working on, or creating from scratch, not only looks pretty but can safely do what it needs to do. Aesthetics are important but functionality sits proudly on the bathroom throne. Take caution when embracing the latest fad in order to avoid watching your hard-earned cash wash away down the drain.
The Fancy Basin
Wet areas have certainly come a long way and sinks are now statement pieces in bathrooms. Our tip is to ensure that your sink looks just as pretty being used as when not. Functionality must take pride of place when dealing with an area that gets as much traffic as the bathroom sink of a family home.
Pick It Up, Pack It Up
Recent trends in bathroom renovations have seen a shift towards keeping all personal effects out of sight. Clever, creative storage has (thanks to shows like The Block) somehow framed a world where no one has toothbrushes out on top of the vanity anymore.
Our tip here is to ensure that you don't have so much cabinetry that the actual working mechanisms of your bathroom cannot be accessed. It's vital that you create a space that can be adapted and where problems can be addressed instead of building an impossible series of draws, cabinets and tunnels that will need to be destroyed should access be required.
My Island Home
Bathroom renovation trends have seen mini-oasis style setups being created in the place of the once humble abode. Tropical trappings, statement-piece bathtubs and intricate floor-to-ceiling tiling are the calling cards of this bathroom renovations trend.
We don't really have a tip here – it just sounds very nice. However, you should consider how adopting this trend might see your bathroom go dramatically out of fashion when the tropical breeze blows the other way.  Take the time to consider whether your dream bathroom is a timeless trend or a fast-fading fad.
Are you considering bathroom renovations? Contact Gladesville Plumbing – Sydney's affordable plumbing specialists