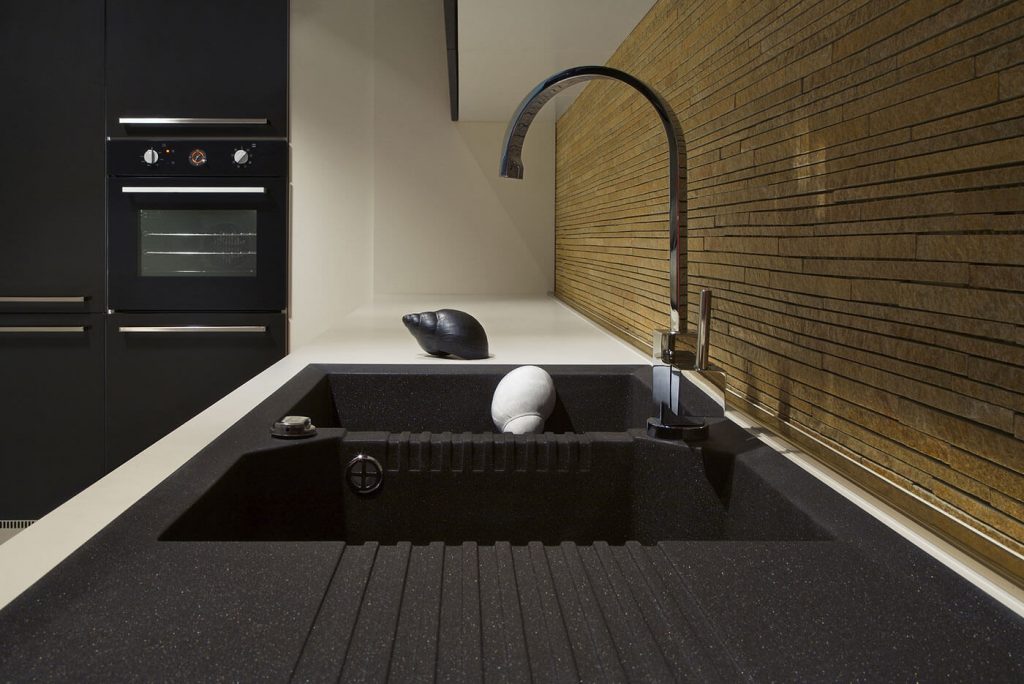 All renovations require due consideration when choosing the materials and finishes for a space. A designer sink in the bathroom or kitchen could be a big mistake if you don't understand how the product will wear over time through use.
To ensure you know what to look for, here are some points to consider for some of the more popular bathroom sinks and designer kitchen sinks, usually chosen for their appearance.
Bathroom Sinks
In Australia, bathroom sinks are known as basins. Their waste is typically between 32-40mm. But for the purpose of this post, we will call them sinks as this is what they are universally known as. Here are some designer bathroom sinks to consider and the flaws you need to be aware of.
Marble
Marble is a durable and stunning material used for bathroom basins and would come under the designer bathroom sink category. However, it can stain easily and needs to be carefully cleaned. Some household cleaners can be abrasive and ruin the finish.
Waterfall Basins
Waterfall sinks are visually stunning, but they can also be a nightmare to clean. They may not be the best choice for family bathrooms where soap and toothpaste can lay dormant on the bottom of the basin due to shallow fall of the base.
Glass Bowls
Glass sinks look glorious when brand new. They will glisten and be transparent. Over time, the mixture of soap and watermarks can give your glass sink a cloudy, opaque look. There are no cleaning products that can remove this opaque finish. A glass sink is best installed in an ensuite where their users are consistent with their cleaning routines.
Stone Basins
Stone basins are slowly becoming a popular sink choice for their natural durability and luxurious appearance. They require refinishing each year so be prepared for maintenance to preserve the look of this basin. If you need a basin that only requires a weekly wipe, a white ceramic basin will be your best choice.
White Ceramic Flat-base Basins
White ceramic or porcelain basins are the most popular choices for the bathroom. They are durable and complement any bathroom colour scheme and style. There is also a variety of choice in the shape and style of the basin. Any flat base basins like your square trough basins will develop a brown ring around the basin grate waste over time. This can be difficult to clean as an everyday cleaner won't remove this grime. If you're particular about the look of your basin, choose a bowl or vessel basin instead.
Designer Kitchen Sinks
Stainless Steel
Kitchen sinks are typically made from stainless steel. They can come in a variety of styles; round or square bowls, under mount, inset or over mount varieties. Stainless steel is more expensive than porcelain, but more affordable than granite. It will scratch over time, and while they can be buffed out, they won't be easily removed.
Composite Granite
Composite granite sinks are your black kitchen designer sinks which bring 'wow' to your kitchen. They are the most expensive sink variety. They are durable as well as heat and scratch resistant, but they can be chipped from pots and pans. If you're flamboyant in the kitchen or have a limited budget, this sink type may not be best for you.
Porcelain sinks
Porcelain sinks are often sought for in farmhouse or country style kitchens. Often they will be a lower sink compared to your bench mounted sinks. Still durable and often the cheapest option, it's a sink that can discolour at the base if not cleaned regularly.
The best way to choose the right sink for your bathroom and kitchen is to consider how the space will be used. If you're a family and you know these areas will have a fair amount of traffic and use, the more affordable and durable sink options will be best.
Thinking about designer sinks? Remember they must be installed by a licensed plumber. Gladesville Plumbing can help. Contact the team today.