You can be forgiven for thinking a plumber plays with mucky water all day long; unblocking sewers, toilets and drains. But plumbers are far more experienced and skilled than many give them credit for – and able to provide a range of services you may not have considered. At Gladesville Plumbing, we're proud of our reputation for installing chilled sparkling water systems, delivering high end appliances – and beautifully refreshing water – at commercial and residential sites across Sydney.
Why choose sparkling water?
For many people, a filtered water system is a necessity. Unfiltered water can taste unpleasant or include chemicals with questionable health impacts. Water filters provide fresh still or sparkling water in high volume, which is a welcome relief in offices, worksites or even at home. Having sparkling water on tap is also a great cost saver compared to buying bottled water.
Fresh filtered water and sparkling filtered water are perennially popular. They're hydrating, refreshing and have zero calories! Chilled sparkling water can also be used in many drink applications, so it makes sense for restaurants to have it on tap rather than in cans or bottles. That way, supply is never compromised, even on the busiest shift.
How do I access sparkling water on tap?
The delivery of sparkling water to commercial and domestic clients can be achieved in a variety of ways. The most popular option for high volume filtered water is the installation of a water system like Nordaq Fresh. Gladesville Plumbing have installed many of these at both commercial and residential sites, providing fresh, filtered water from a permanent fixture.
Little Penguin Water Co is our most popular system for offering sparkling water on tap for patrons at hotels, restaurants and cafes. This is one way to go the extra mile for customer service.
The team at Gladesville Plumbing have installed these efficient, reliable sparkling water systems at some of Sydney's most exclusive, high end restaurants, including Neil Perry's Rockpool Bar & Grill, Spice Temple, Jade Temple, and Rosetta. Venues such as these serve only the best, fresh tasting beverages to guests – and that includes sparkling water.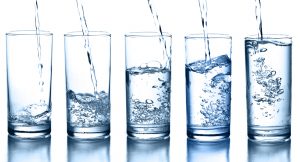 If you're interested in getting a sparkling water system installed at your premises, why not call Gladesville Plumbing? The team can work out the best system for your needs and offer a competitive quote.