Are you planning kitchen renovations in Sydney? It can be difficult to get tradies in Sydney with the increased demand for renovations and skills shortage.  
A kitchen renovation is one of the top ways to add value to your home, but it can also improve your lifestyle if you intend to keep living in your home. 
Home isolation has prompted an increase in renovations due to the downtime and a re-think of how we live in our spaces.  
Project managing the kitchen renovation can be a great way to manage the costs. However, if you have never renovated before, it may not be the best option.   
A kitchen renovation requires careful planning. Engaging a builder who can project manage and book in the necessary trades will give peace of mind. It can also save money and time headaches if the wrong trade is booked prematurely.  
To avoid a domino effect of renovation mistakes which can extend the time of the project, check out these tips.  Time is money and variations can be an unexpected hit to the back pocket.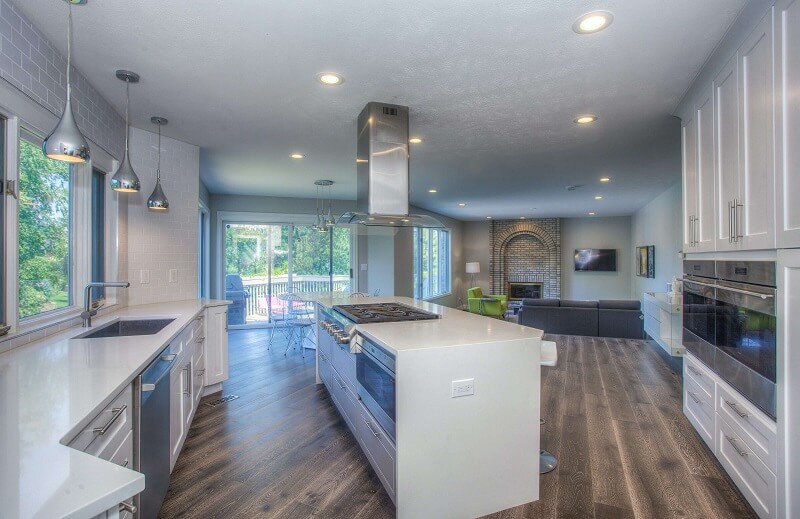 If
you fail to plan, you plan to fail
Before any trades are booked or engaged for quoting, you need to have a very specific idea of what kind of kitchen you want installed; the colours, materials, tiles, fixtures and layout.  
Are you going to use the existing configuration of the kitchen as is or are you going to move the plumbing and therefore, cabinetry? At this point, you may engage with an architect to design the kitchen if you're after a complete revamp.  
Decide who is going to project manage
Once plans are complete, you now need to decide if you are going to project manage the kitchen renovation. If you are, it's important to be organised with the ordering of supplies and materials. You will also need a clear plan of when to book the right tradie to do their work.  
There will be coming and going of different trades throughout the renovation sequence. Not managing this well will push out the project completion date.  
If you've never renovated before, it may be best to get a builder to include project management costs with their quote.  
Understand the correct sequence of trades
Plumbers only have a small, yet vital part in the kitchen renovation. The correct sequence of trades for a kitchen reno include: 
Demolition – Plumber, electrician and gas fitter need to disconnect fixtures and isolate services before cabinetry and walls can be demolished.

 

Reposition – Once the kitchen area is void, it's time for the licensed trades to reposition any plumbing, electrical and gas lines to suit the new fixtures and appliances. 

 

Installation of walls, f

loors, 

c

abinetry

, benchtops, 

s

plashbacks

 – 

the necessary trades to sheet walls, install cabinetry, lay flooring and install benchtops and splashbacks are crucial in the sequence of a kitchen 

reno

. A builder can organise these for you or you may need to book these if you've decided to project manage.

 

Fit off – The plumber, electrician and gas fitter are the last trades to fit off the fixtures, appliances and lighting in the kitchen. 

 
There are many moving parts to a kitchen renovation and sometimes the process can feel slow.  
If you have decid
ed to project manage your
 kitchen r
enovation
, 
Sydney
 plumbers 
Gladesville Plumbing
 can help
. We love working with other trades to get a great result for the customer.  
Get in touch today!